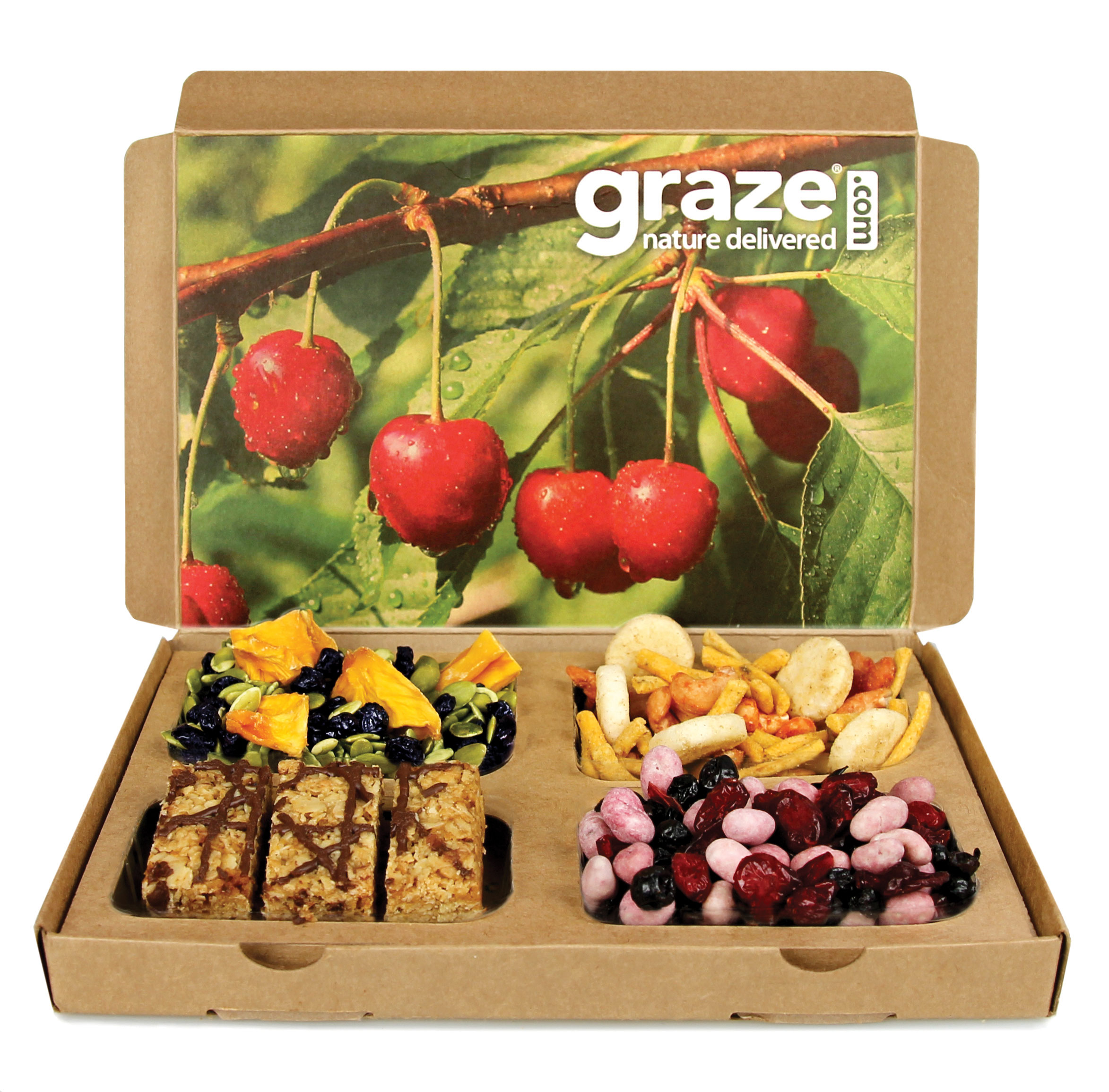 Awhile back, a friend introduced me to graze and I fell in love. I'm not sure who is more excited to get a box of healthy snacks in the mail each week, my kids or myself! I am content in knowing that my kids are "grazing" on snacks that are healthier for them than the alternative chips and junk food.
Graze boxes are packed full of vitamins, minerals, whole grains, and more. Each box is unique, and customized to your tastes! After trying every box, you just log into your account and rate the snacks, Love It, Love It, Send Occasionally, or Never Send Again. They use your preferences to determine which snacks you should enjoy! So far, my favorite is Hot Cross Yum, but all of the flapjacks are phenomenal, as well!
I admit, I've loved about 95% of the snacks we have tried from graze. A lot of them are things I wouldn't normally snack on, either! Each box costs $6, including shipping all of the way from Europe! Sadly, this site is by invitation only, so not everyone can join yet. The good news is, graze has given me 1 free code to share - the first person who uses this code will get a FREE box of graze shipped to their house! (Please comment below if you use the code so that I will know to remove it.)
... were you too late and the free box was already claimed?
Have no fear! I recently found another snacking service just like graze! Introducing...
nibblr! Nibblr appears to be just like graze, only it is open to the public! It is also $6 per box, including shipping - but the more you pay for upfront, the less your cost is. (If you pay for 4 boxes at a time, it is only $23, instead of $24) Do you want to try nibblr for free? Just go to http://www.nibblrbox.com/ and use the referral code:

FIRSTBOXFREE
And please, leave me a comment! Have you ever tried graze or nibblr? What are your favorite snacks from them?